Germ Bomb - Sound of Horns / Under A Fading Sun / Gist Sucked Out (12' LP)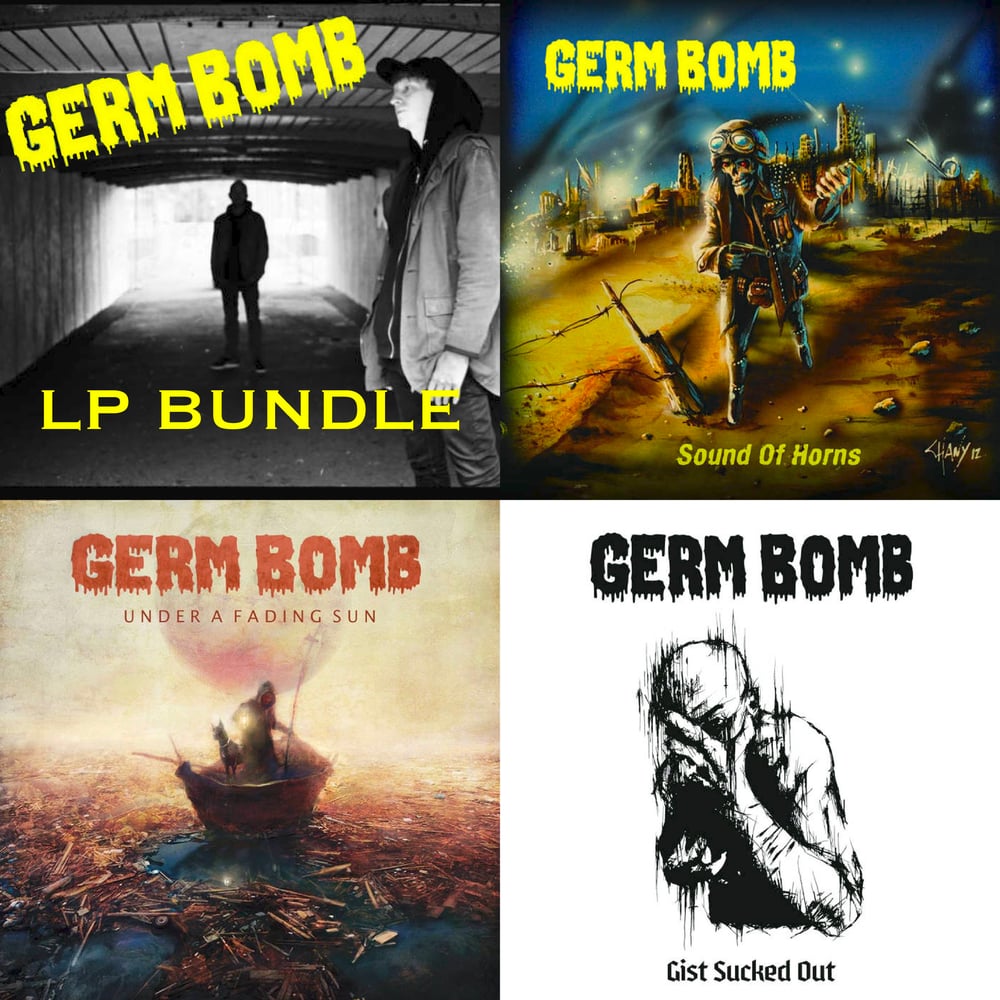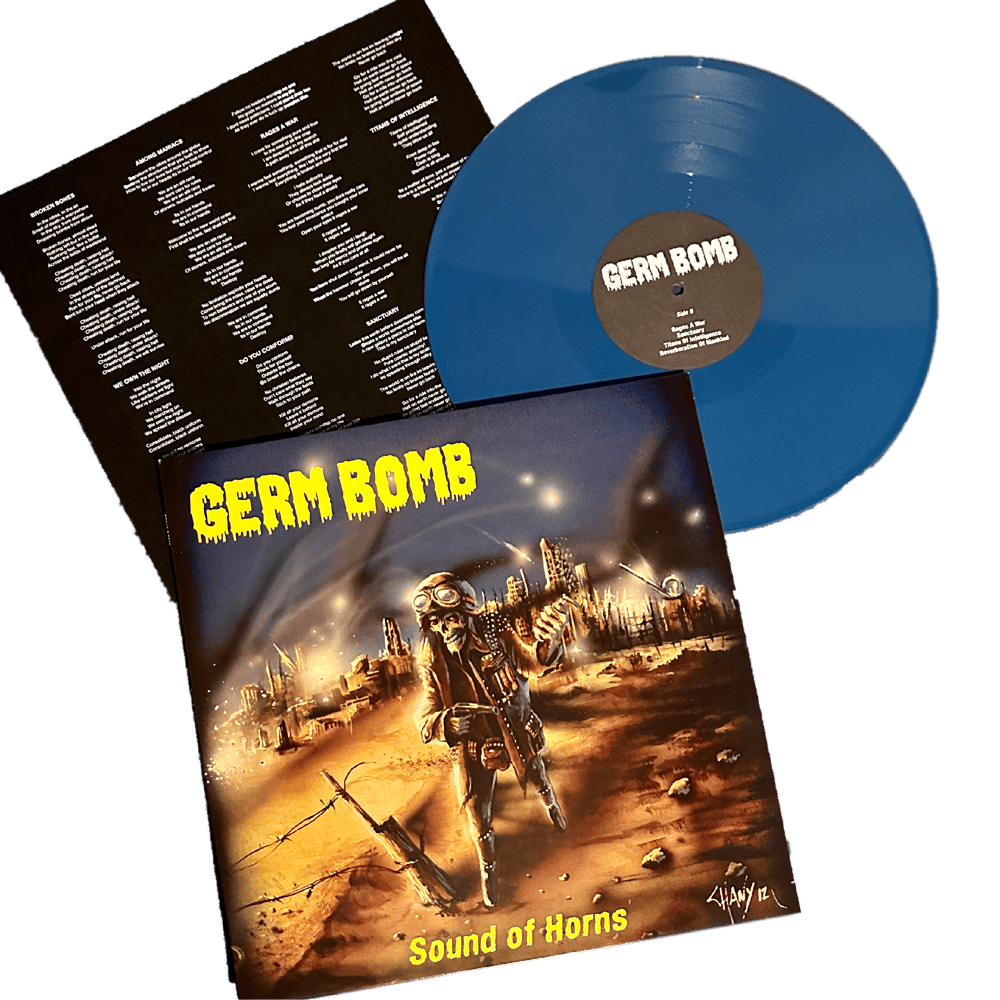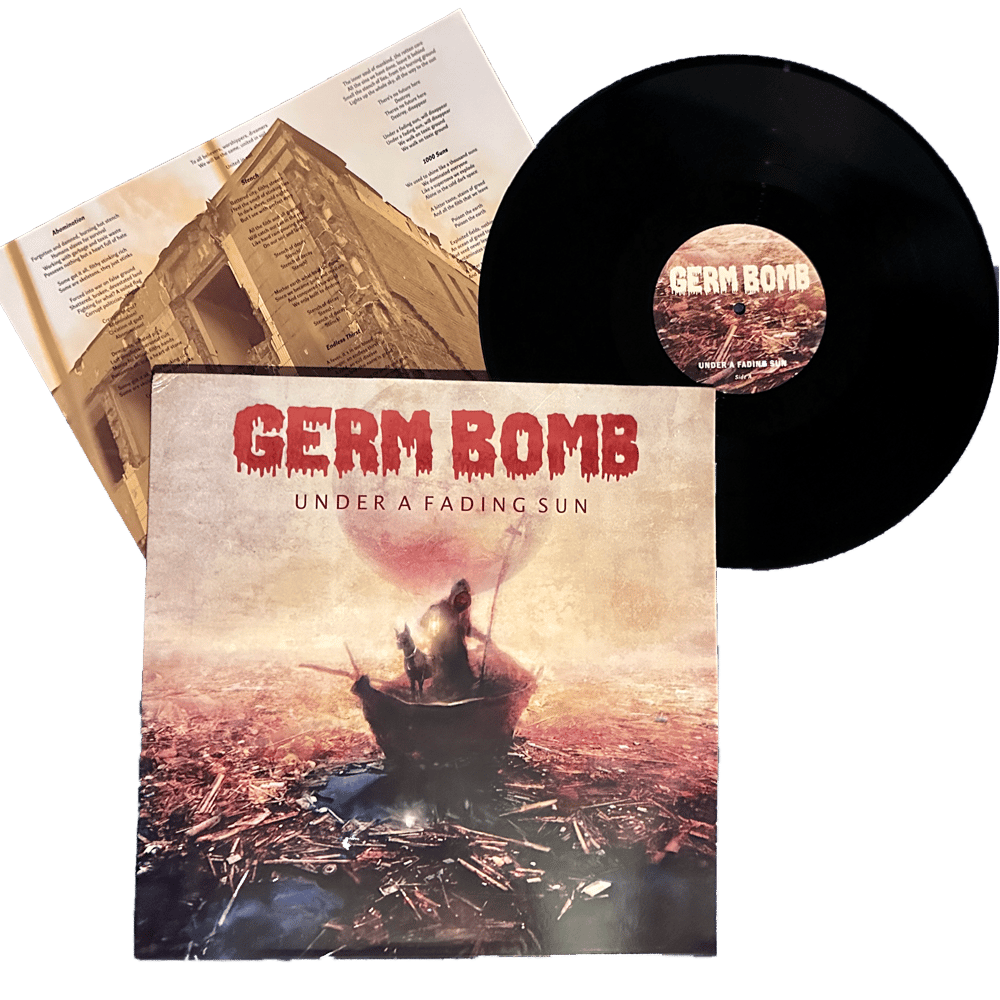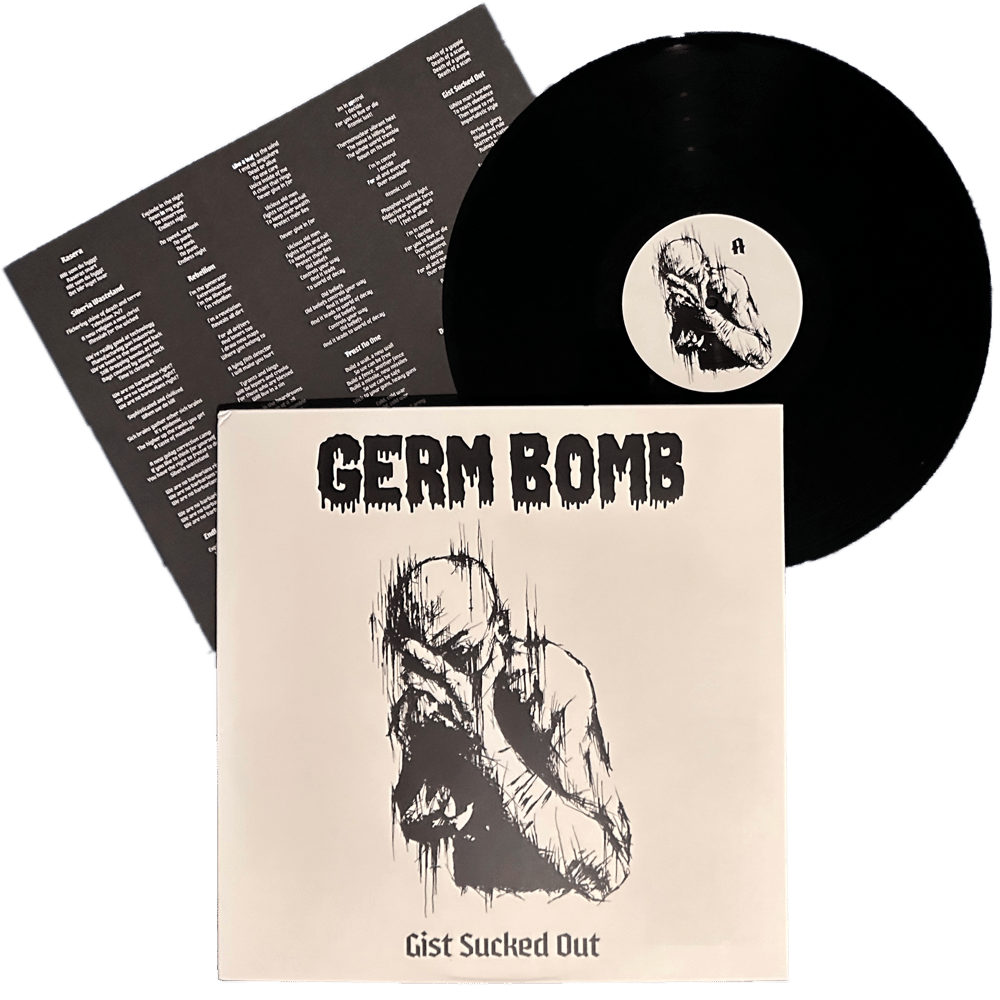 GERM BOMB!
Apocalyptic Rock n roll from Gothenburg Sweden!
An original blend of metal and punk!!
Of course everybody knows (and loves) MOTÖRHEAD. No decent metalhead collection can do without a least one VENOM compilation. And even if the young generation tends to forget about them, DISCHARGE and GBH 'fuck you' attitude is still the tailor-made punk for those with long hair sporting an IRON MAIDEN shirt. But what if you'd combine those three together in one in-your-face and explosive band? Enters GERM BOMB.
- "Sound of Horns" LP on Blue Color ; Limited to 300
Released 2013 on Doomentia Records (Czech)
- "Under A Fading Sun" LP on Black Vinyl ; Limited to 300
Released 2015 on Doomentia Records (Czech)
- "Gist Sucked Out" LP on Black Vinyl ; Limited to 300
Released 2019 on Inverted Inhumation Records (Netherlands) / Insane Society Records (Czech)
LP Bundle packages and single LPS available